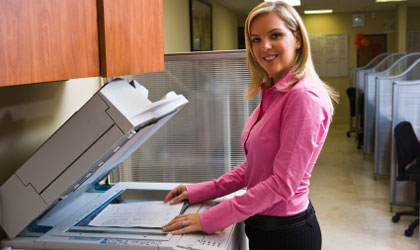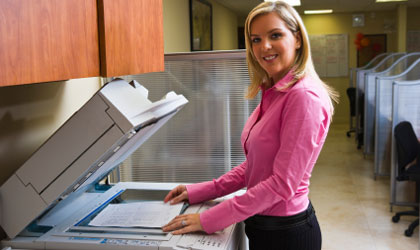 While it may seem as if both the printers and the copiers are a staple in every office space, there's only one of them you need to keep if there comes a time a choice has to be made. Some people think that a printer and a copier practically work the same way, but they don't. These two machines are not interchangeable. Both machines are able to print, but only one of them can produce a clean copy of the original document. Only one of these two staple machines can function as a fax machine and as a scanner too.
Whether it is from a copier lease in San Antonio or an upfront purchase, a copier is always the better option when it comes to keeping the office as efficient as it is. This is where the similarities of these two machines come to an end. The key difference is that a printer that produces prints, but a multifunctional copier can do that and more. So if you were down to making a choice of which equipment to keep in the office, you'll definitely go for the one that can give more.
In particular, these are the things you can expect from the copier you get from copier leasing:
Full Functionality
While a stand-alone printer can make absolutely stunning prints of documents and maybe even images in your files, it does just that. It does the printing very well but it does not offer anything more than the feature. With the ability to make prints, send a fax and even scan documents,
multifunctional copiers definitely live up to its name. It is common to choose the copier over the printer for very good reasons.
Utmost Speed
When you want to accomplish something in the office, the first thing that you need is a machine that can keep up with you in terms of speed. The longer it takes for the machine to produce the copies that you need, the less efficient you become. You can only imagine how much losses you are making because it is taking you so much time to accomplish one simple work.
Easy to Use
There is a huge difference between working in the office with ease and confidence and working in the office with a lot of worries that things might not turn out as you expect. Over the years, multifunctional copiers have become more user-friendly, allowing people in the office to use it to their advantage minus all the work. With a few clicks of the button, the desired results are achieved and what used to be a daunting task is completed with confidence.
Cost-Effective
What could be better than having a multifunctional copier in the office? It is in the fact that it works fairly well for less the cost. A multifunctional copier does the job of three other machines while it works fine as a copier in itself. It is rather cost-effective compared to just having a printer because it allows you to do multiple things with it without worrying about its output. Indeed, it is a time saver in accomplishing tasks and it requires little to no maintenance repairs at all.
When you are down to making a choice, remember that you will have to consider all the needs that have been identified in the office. Always go for the machine that can serve more than one function. It is only truly then that you see how effective it is to have a multifunctional machine more than anything else.