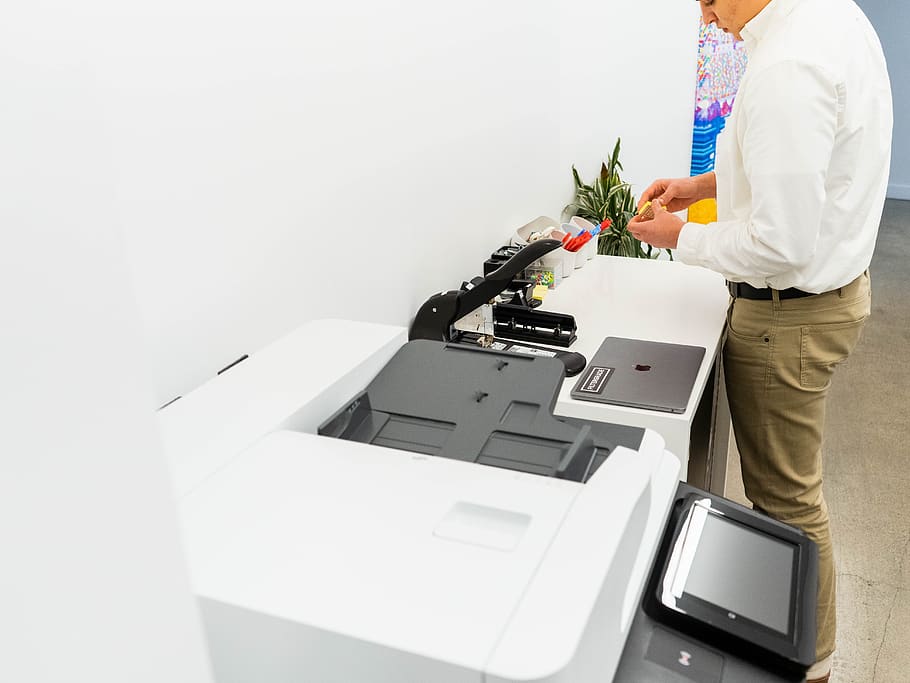 Copiers are useful tools that are in demand for most businesses today. But choosing whether to buy or lease your next office copier can be challenging since, in the business world, every choice made will impact the company not only now but also in the long run. To help you decide whether to buy or lease, consider the benefits of each below:
Benefits of buying an office copier
Buying the machine means owning it. As your asset, you can do what you want to do with it. Unlike when renting the machine, you are not allowed to make changes or execute any maintenance. You must wait for instructions from the leasing company.
Buying outright cost you only once. You will not have to pay monthly or yearly contractual payments, which cost more expenses than buying. If you have enough cash to buy, you can save hundreds of dollars and avoid interest.
Buying a copier is a one-way process. You avoid too many paper applications and contracts. You hand over your cash, then the machine is all yours.
Benefits of copier lease
Copier technology is constantly evolving and improving. Copier leasing gives your business the option of upgrading to an advance and newly released model during your lease period. It ensures that you have access to the best technology for your office. Copier leasing services give you the freedom to attain technology-improved equipment at the end of the three-year lease cycle. You don't need to worry because the leasing company will do the upgrade for you.
No need to pay extra cost
When experiencing malfunctioning or technical troubles with your machine, you don't need to worry about maintenance costs or any repair. A leasing company like the copier leasing in San Antonio has over 6000 highly skilled technicians that can immediately arrive on time to solve service issues right after your queries. Also, some companies offer to deliver copier consumables to your office every month, so you don't need to worry about buying or looking for paper, ink, or toner because these are provided in your office.
Since leasing office equipment makes it tax-deductible as a business expense, these savings offset the cost of the lease. It will benefit the company in the sense that it will reduce the overall expense of the company.
Buying a copier is expensive, and it can be difficult to pull together enough capital, but a copier lease does not typically require down payments. It also offers more flexible terms like offering loans with easier approval and less interest. It allows your business to save cash for other uses. Thus the monthly payment is just affordable.
No need to worry about disposals
Disposing of an old copier is not an easy task. There are ordinances regulated about the safe disposal of gadgets and equipment. It can be a long process and can be costly and time-consuming. But with leasing a copier, the disposal process of the machine will be shouldered by the copier leasing company.
There are many copier leasing services offered by various companies around the world. One of which is the copier leasing in San Antonio that offers copiers, printers, fax machines, scanners, and other technologically advanced and in-demand machines. Copier leasing services in San Antonio provides you with high-quality products that are low cost without worries and hassles. They guarantee excellent and on-time services which benefit your business as a whole. They also offer customer assistance that answers your question immediately.