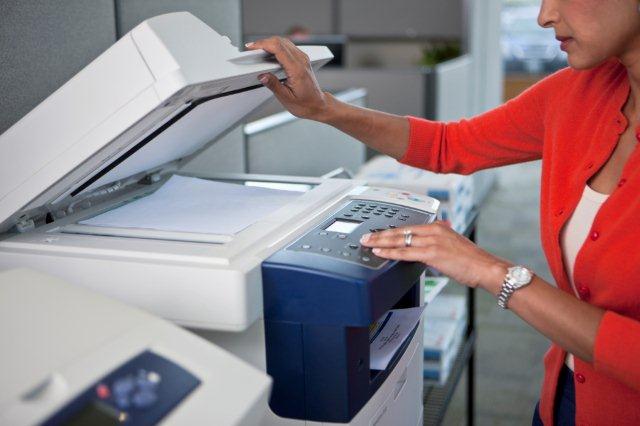 Choosing the perfect business copier can create a massive difference in your daily business operations. It can help you run your business efficiently and smoothly save enormous amounts of time by effectively automating business tasks. Apart from that, your employees can also maximize more time on revenue-producing business tasks.
What to Consider When Selecting a Business Copier?
Selecting the best and right copier for your business can be a very daunting task. This is especially true for those who are not equipped with the proper knowledge and skills as far as business copier selection is concerned. The vast numbers of options, capabilities, and different functions of business copiers are staggering.
When choosing a business copier, there are essential things you need to consider. Since your business is at stake here, selecting a business copier is a big decision you will make. Hence, it is always necessary to choose the right one to ensure business efficiency and productivity. Apart from that, you are assured that your business and all other specific needs will be given an immediate yet effective response.
Function and Demand of a Business Copier
Business copiers are primarily used for faxing, copying, printing, folding, and more. What kind of tasks will you use the copier for? Create at least two lists of features you need to have and another one for parts you want to have. Prioritize having your list to determine which copier can be a good investment in your business.
It is also essential to know if you will have a few printing pages in a day or even thousands every month. You also need to consider the number of employees using the copier. This will significantly help you decide whether you're going to have a lower-end or higher-end business copier model. However, the better model you choose, the better it can handle large printing tasks.
Business Copier Speed, Quality, and Price
How quickly do you want to meet your business copy daily needs? If people are forming a line waiting for the printing jobs to effectively complete, well, your copier is not fast enough to respond to your printing needs. You can also observe that your copier machine is getting bogged with more complicated and more extensive printing jobs.
Apart from that, you also need to consider the quality of the copier machine necessary for your business printing needs. Considering the quality of the copier is needed to assure the best and high-quality printing results. Be sure to choose a copier machine that meets the speed and quality needs of the daily operations of your business.
You also need to consider the price of the copier machine that you will use for your business. Some businesses choose affordable copiers to save money with fewer features. At the same time, some decided to spend vast amounts of money on fast copiers with the latest technological features. Regardless of your budget, rest assured that there will always be a business copier that would fit the unique needs of your business.
---
Equipping your business with a perfect copier improves its daily efficiency and productivity. It can also help keep employees focused and happy, which may give your business successful operations. Hence, as early as now, you need to equip yourself with the factors to consider in choosing the best business copier to assure that the time, money, and effort you will spend in doing so will all be worth it in the end.
If you are in San Antonio and you are looking for a Copier for your business, you may contact Clear Choice Technical Services in San Antonio. You can ask about Copier Leasing Services in San Antonio, Copier rental services in San Antonio, and Copier Repair Services in San Antonio.
Are you still searching for more information about how our company can help you find the best copier that would enhance your business efficiencies and performance? Contact us today, and we would be delighted to answer all your queries.